Bespoke themes
Our talented WordPress developers create mobile responsive themes according to your exact specifications.
We build functions directly into your theme, minimising plugin reliance and reducing server response times.
---
Templated themes
We have access to a library of premium WordPress templates which are lightweight and can be deployed in under 10 minutes.
This is an ideal solution if you are looking for something quick and more cost-effective. Our developers can customise each template if required, which is all factored into your quote.
---
Ecommerce
We have developed online shops for products such as soft drinks and subscription services such as accounting.
Our developers have experience with WooCommerce, Shopify, and other popular online payment platforms such as Stripe and GoCardless.
We are adept at deploying e-commerce metric tracking for Google Analytics and creating bespoke dashboards in Google Data Studio.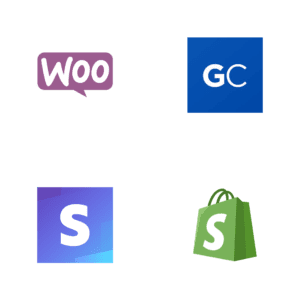 ---
High quality managed cloud hosting for WordPress
We deploy servers within minutes using a choice of cloud providers such as Digital Ocean, Google Cloud, AWS and Linode.
We use optimised stacks with auto-healing PHP 7 ready servers that are scalable. All servers come with automated backups, staging capabilities, and managed ironclad security at no extra cost.