Ever searched for your company name on Google and noticed your business address pops up in the info box? Our listing displays our full address because clients and prospects can visit our offices.
But what if you want to hide your business address in your Google local listing? Perhaps you deliver your services to the client's address. To do this, sign into the Google account that was used to register your business or you can create a listing.
After ensuring that all your information is correct and up to date, on the left-hand menu, click the option 'Info'. Then click on the pencil icon next to your location field underneath your business category.
Scroll down and hit 'Clear address' then 'Apply.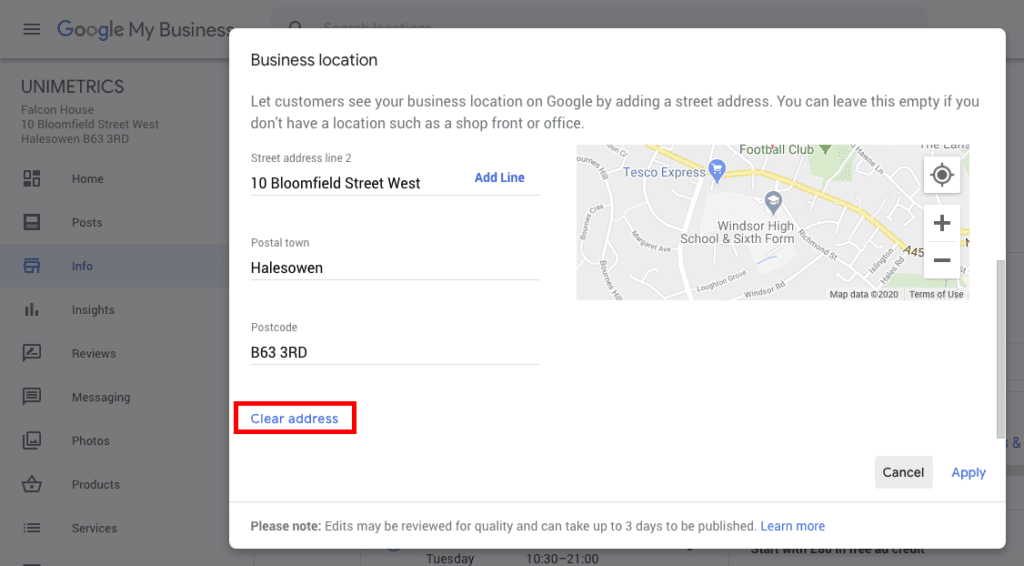 Now select the pencil icon next 'Service areas' in the 'Info' menu tab.
Add all the areas you cover. You can use countries, regions, cities or towns, and post or ZIP codes.
Google confirmed that it is important you be as specific as possible when detailing the service area of your business. They also told us not change this information too often as it may disrupt local keyword rankings.